6QT SS INNER POT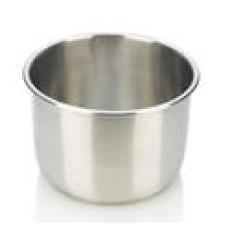 Size: 6-quart
Crafted from high quality 18/8 stainless steel. Its stainless steel and aluminum encapsulated base allows for quick and even heating.
LUX Multi-Cooker (6-quart, Item # 670041880)
Premium Pressure Cooker (6-quart, Item # 670041930)
3-in-1 Electric Multi-Cooker (item # 670040230)
Electric Pressure Cooker Plus (item # 670041460)
There are no reviews for this product.