6QT SS STEAMER BASKET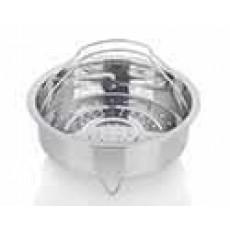 1 piece/loose. stainless steel.
Fagor 6QT and 8QT Electric Multi-Cooker
Electric Pressure Cooker Plus
LUX. White LUX and Premium Pressure Cookers (Use caution when moving or removing trivet as feet may cause slight scratching to the removable cooking pot non-stick coating for electric units).
All Fagor stovetop pressure cookers 6 qt and larger.
There are no reviews for this product.